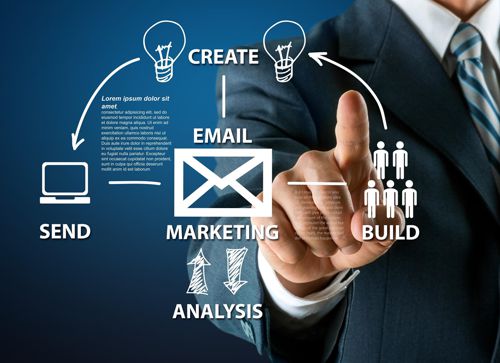 When it comes to digital marketing, email marketing is extremely effective – especially if you already have a well-developed mailing list to send your emails out to. Writing a marketing email is relatively cheap compared to other forms of digital marketing, and when done right, can lead to great conversion rates.
However, even the best email marketing experts can sometimes have trouble with low response rates to their emails. Sometimes, your entire approach needs to be changed, while at other times, you only need to make small changes to the way you do things.
Three of our favourite simple ways to increase your email response rate include:
Make Sure That You Have A Clear Call To Action:
A clear, well defined call to action is one of the most important elements of any marketing email. Without one, you simply won't experience a decent email conversion rate, and you will find that your marketing emails probably aren't that effective.
A decent call to action should include some background information (but not too much, or your readers will lose interest), some reasoning telling your readers why they should take action and a clear way for them to do what you want them to. For example, if you are trying to sell a new product, leave a message with something like "click here to get yours!" at the end.
Make Outgoing Links Obvious and Encourage Clicks:
If you make outgoing links that you want your readers to follow obvious and easy to find, they will be much more likely to get clicked on. Failing that, you should at least use a clear, concise email format so that your readers don't get bored or lost in your content, otherwise they probably won't open your next email. One effective way to encourage clicks on outgoing links is to only tell part of a story, and then to tell the reader to click on a link to your website (usually) to continue reading.
Make Sure Your Emails Are Mobile Friendly:
In the modern world, most things are done on mobile devices. Unless they are work related, most people do things like checking their emails and their social media from mobile devices, which means that you really must make sure that your emails are formatted for mobiles. If they aren't, then you will almost definitely lose a lot of potential conversions, leading to low response rates to your email marketing campaigns.
What Are You Waiting For?
Now that you know how you can improve your marketing emails, what are you waiting for? Get out there, do some more research and write your next email. Who knows – maybe it will be the first step on your road to digital success!