Work alongside our digital marketing consultants to develop a smart, strategic online marketing plan that's driven by data and created within industry-accepted guidelines.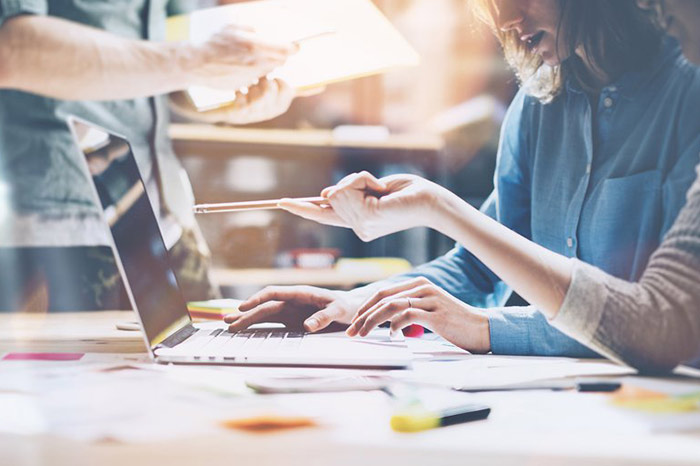 Run by digital marketing expert Peter Brittain and his team of professionals, Perth-based Slinky Digital specialises in custom digital marketing solutions.
We cater to a full range of individuals and business clients across numerous industry areas with SEO, social media marketing, email strategy, Google Ads and much, much more.
To provide the service we've become famous for, Slinky Digital offers complete end to end strategies to boost business return on investment (ROI). In order to do this, we aim to generate highly targeted traffic to boost sales and improve website performance.
Unlike many of our competitors, we never use pre-designed out-of-the-box strategies. Instead, we work alongside every client to develop custom, targeted digital marketing plans with an emphasis on corporate goals, budget and your exact business needs.
We're able to offer our premium digital marketing solutions through the industry-leading staff we employ. Our team includes highly-skilled professionals with experience and training in all aspects of online marketing. These include trained programmers, social media marketers, SEOs, Google Ads managers, copywriters and analytics experts.
How We Work.
To start with, our expert team will work alongside you to understand your long-term business aims and goals. Following this, we will complete a full audit of your current digital marketing strategy, identifying and providing potential solutions to any notable issues.
We take advantage of the latest industry-accepted tools and techniques to identify the root cause of your marketing problems. These include A/B testing, user experience analysis (UX) and call to action testing.
By using these and other popular techniques, we're able to identify the true reasons for poor online performance, high bounce rates, bad conversion ratios, low click-through rates and much, much more.
Visit: Slinky Digital Marketing