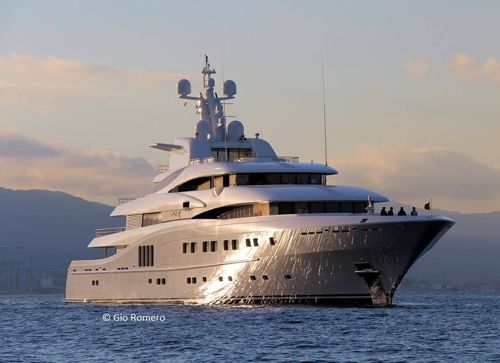 Northland's digital marketing company, Slinky Digital has won the web design and digital marketing contract with World class yacht designer Sam Sorgiovanni.
According to Sam Sorgiovanni, the Australian lifestyle of sand, sea and sun and the appreciation of other cultures has had a hand in ensuring his success in yacht design. However, without the passion he has for design and the insistence on excellence in every single detail, Sorgiovanni may not have risen to where he is today, one of the top super yacht designers whose work is always in demand.
From achieving his BA in Industrial Design, Sorgiovanni's career path was set when he was taken on by Australian ship builder Oceanfast and mentored by the legendary Jon Bannenberg in all things to do with yacht design. His innovative designs and his attention to detail quickly accelerated his career until after 12 years he decided to follow his dream which culminated in setting up the Sorgiovanni Interiors and Sorgiovanni Designs Studio in Fremantle, WA, in 1997.