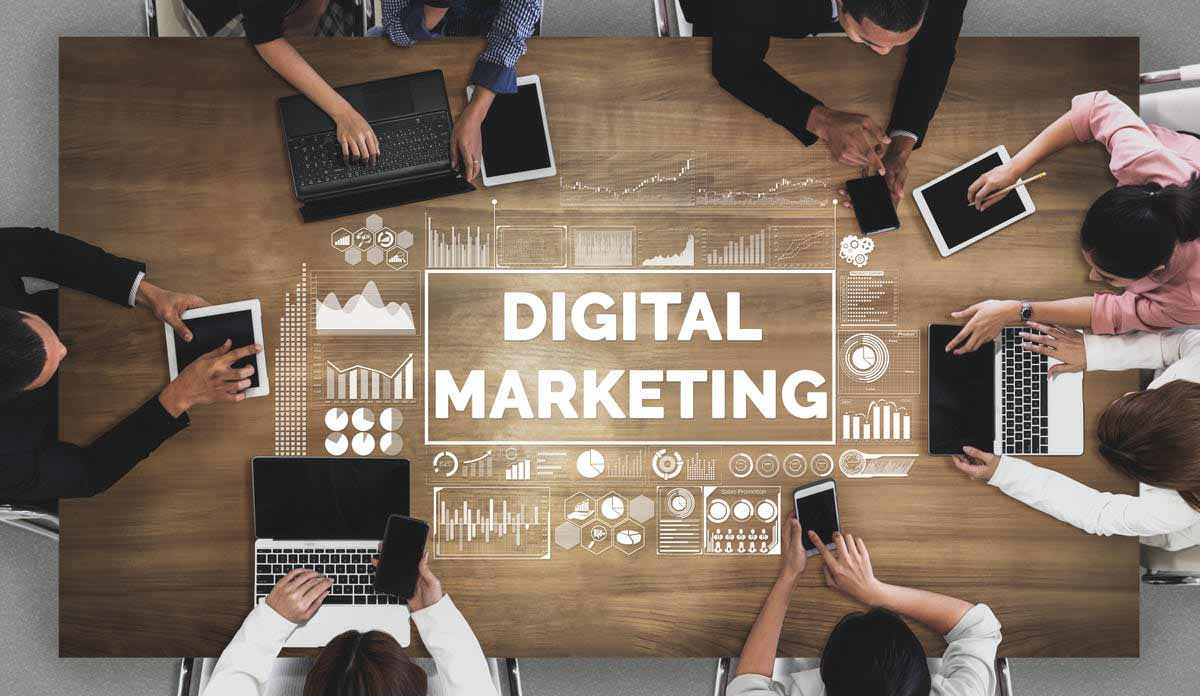 You're surfing the web, scrolling through your social feeds, or maybe doing some online shopping when a compelling ad catches your eye. It's highly targeted, seems to know exactly what you're interested in, and leaves you thinking, "How did they do that?" Well, that "magic" is often the work of a digital marketing agency like Northland Digital, and today, we'll dig deep into what exactly a digital marketing agency does.
The Genesis of Northland Digital
Firstly, let me introduce you to the world of Northland Digital. Established in 1998 by Peter Brittain in a modest lounge room in East Perth, it has since evolved into a global consortium of digital services. "We transform brands and grow businesses," states our mantra, a vision that has guided us through a journey spanning over two decades. Operating from our HQ in Perth, Western Australia, we've got one foot in the Australian soil and the other stepping into different cities and continents across the world.
The What and The How
A digital marketing agency is not just about eye-catching graphics or persuasive copy. It's about combining technology, data, and design to drive growth, engage audiences, and transform brands. From SEO to web design, to data analytics, we provide end-to-end solutions that address the multifaceted digital challenges of businesses and consumers alike. For example, our brand SEO Perth Experts has been shaping the SEO landscape since the days of 'AltaVista,' and are trusted by top brands like All Things Nice.
"SEO Perth Experts have been instrumental in growing our ecommerce business, All Things Nice. We started out with no rankings and traffic and quickly grew by being on the first page in the top positions for lots of our target keywords. I highly recommend SEO Perth Experts," says Emma Higgins of All Things Nice.
The Digital Toolbox
Let's delve a little deeper into our array of services. Take Slinky Web Design; our expert designers build websites that not only look good but also perform.
Nic Russell, Director of Landscapes WA, praises our web design services: "The website you guys designed, built and carefully optimised has been brilliant for our business. We get so much work from it. We really appreciate the service you guys provide!"
Similarly, our dedicated hosting service, Slinky Web Hosting, offers optimal performance that our clients can vouch for.
The Why
Why should you consider partnering with a digital marketing agency? It's simple: We're seasoned navigators in the digital landscape. Just listen to our clients!
"Professional team of SEO professionals. Great reporting, SEO processes, and engagement from their SEO team. The continuing support that we receive has convinced us that signing the original SEO marketing agreement with them has been one of the best decisions we have made to keep an edge over our competition," says Tom Broomhead, Shade Sails Manager at One Shade.
Conclusion
A digital marketing agency like Northland Digital is the catalyst that can catapult your brand into the limelight, ensuring that it's not just another drop in the digital ocean. It's not just about being seen, it's about being remembered.
"I just wanted to touch base to let you know the SEO campaign has been really effective. We have now been at full capacity for a few months, and I am at the point where I am struggling to fit in new enquiries—thank you for helping get us to this point!" states Bianca Chaney, Principal Speech Pathologist at Kid Speak.
The results speak for themselves. From SEO to web design to digital strategy, our team at Northland Digital has the talent, experience, and innovative spirit to make your brand unforgettable.
So, are you ready to transform your brand and grow your business? Give us a call at (08) 6102 7444 and let's start building your business online today.
Feel free to share this post, and remember, we're always just a click or a call away. See you in the digital world!