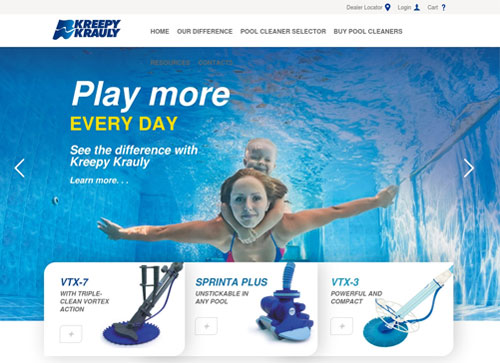 Australia's most reliable automatic pool cleaner, Kreepy Krauly has decided to go forward with Slinky Digital as it's design agency and digital marketing partner.
Kreepy Krauly is Australia's #1 brand of pool cleaner. Manufactured from top quality materials and built to deliver years of continuous use, they are widely considered to be the most robust and reliable of all the automatic pool cleaners available on the Australian market.
We are very excited to be working with Kreepy Krauly on their SEO, AdWords and web development services.