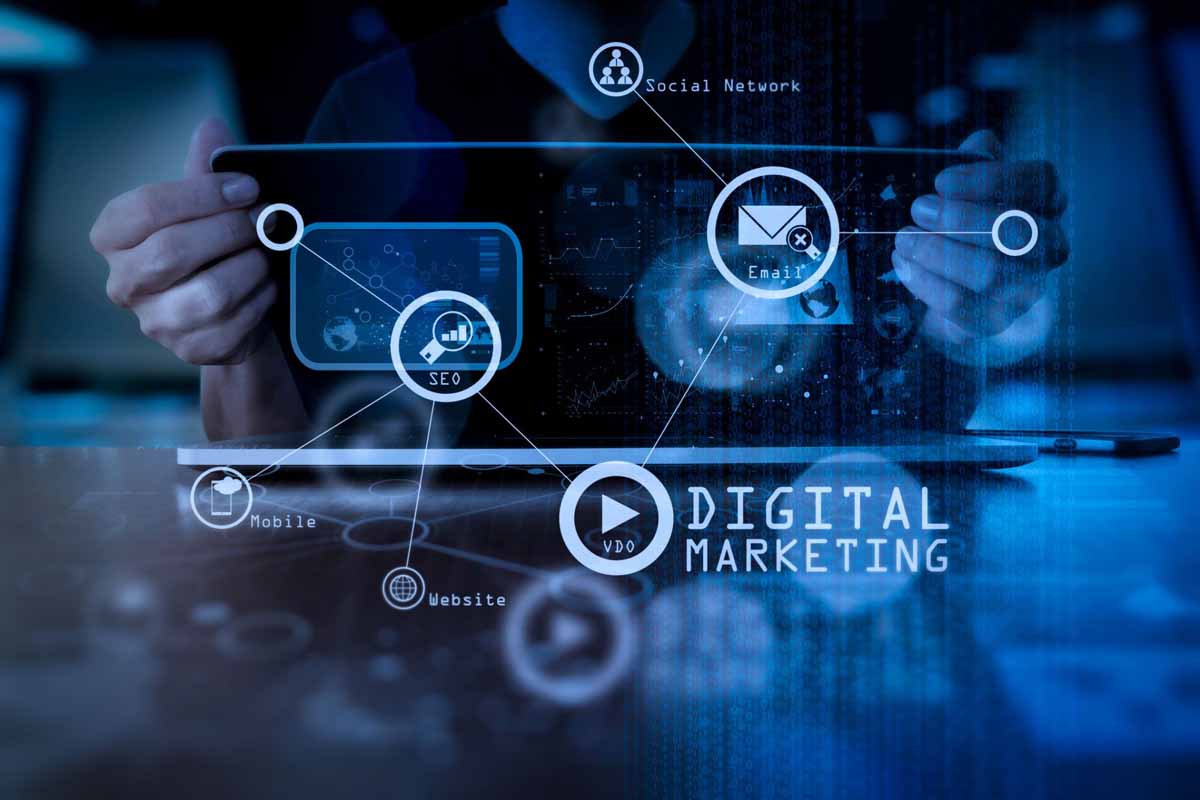 Digital agencies have become the backbone of modern marketing, serving as the bridge between businesses and their online presence. They've evolved from traditional advertising agencies to a more comprehensive service hub, offering everything from web design to SEO and analytics. The question, "How do digital agencies work?" is best answered by showcasing what sets Northland Digital apart in this vibrant industry.
Who We Are
Northland Digital is not just another digital marketing firm. Based in Perth, Western Australia, we've been "Transforming brands and growing businesses" since 1998. We are a decentralized powerhouse with team members specializing in various domains, from SEO experts to web designers and programmers.
Our history is rooted in innovation. What began as a humble initiative by our founder, Peter Brittain, has grown into an organization that operates across cities and continents. Our commitment is to bring a unique perspective to every project, fueling our primary goal: "Building Business Online."
Our Methodology
Every successful project starts with a clear strategy. When a client approaches us, the first thing we do is hold a comprehensive consultation. We don't just hear you; we listen. Whether you dial our consultation line at (08) 6102 7444 or walk into our office, expect a robust conversation about your brand, objectives, and target audience.
We then chart out a tailor-made plan that aligns with your business goals, employing an arsenal of tools and analytics to execute it flawlessly. We believe in moving work to the workers, empowering our team to work remotely but cohesively, ensuring project success while balancing work-life.
Real-Life Transformations
"I just wanted to touch base to let you know the SEO campaign has been really effective. We have now been at full capacity for a few months."
— Bianca Chaney, Principal Speech Pathologist, Kid Speak, Perth WA
This is not just a testimonial; it's a validation of our relentless effort. We deployed a strategic SEO campaign that not only improved their rankings but filled their operational capacity, ultimately expanding their business.
"The website you guys designed, built and carefully optimised has been brilliant for our business. We get so much work from it."
— Nic Russell, Director, Landscapes WA, Perth, Western Australia
When Landscapes WA approached us, their website was not doing them justice. We rolled up our sleeves and delivered a website that not only captured their essence but also became a consistent source of new business.
Holistic Digital Solutions
From our Slinky Web Design, focusing on "communicating what's great about your business," to our Slinky Web Hosting and SEO Perth Experts, we provide an end-to-end digital solution. With our in-house suite of services, we streamline your online experience, making sure every element works in harmony.
"SEO Perth Experts have been instrumental in growing our ecommerce business, All Things Nice."
— Emma Higgins, All Things Nice
Our SEO team has been with us since the era of 'Yahoo' and 'AltaVista'. We've kept up with the algorithmic tides of Google, ensuring our clients always stay afloat.
Why Northland Digital?
We don't just do digital marketing; we live it. We're a diverse group—designers, marketers, analysts, surfers, volunteers, and more. This diversity is our strength, and it shapes our innovative solutions. Our commitment to work-life balance ensures our team stays motivated, which translates into top-quality service for you.
It's not about being a digital agency; it's about being YOUR digital agency. Our adaptability allows us to become an extension of your team. Together, we're not just growing businesses; we're building lasting partnerships.
So, how do digital agencies work? Well, Northland Digital works by integrating seamlessly with your ambitions. In the digital world, it's not about being the biggest, but being the best. And we strive for nothing less. Call us at (08) 6102 7444 and experience the Northland Digital difference today.
---
There's a saying that sums up our philosophy: "Good agencies help brands grow; great agencies help brands evolve." We're here not just to take part but to take over your digital challenges, turning them into opportunities for growth. Join us, and let's build your business online, the Northland Digital way.