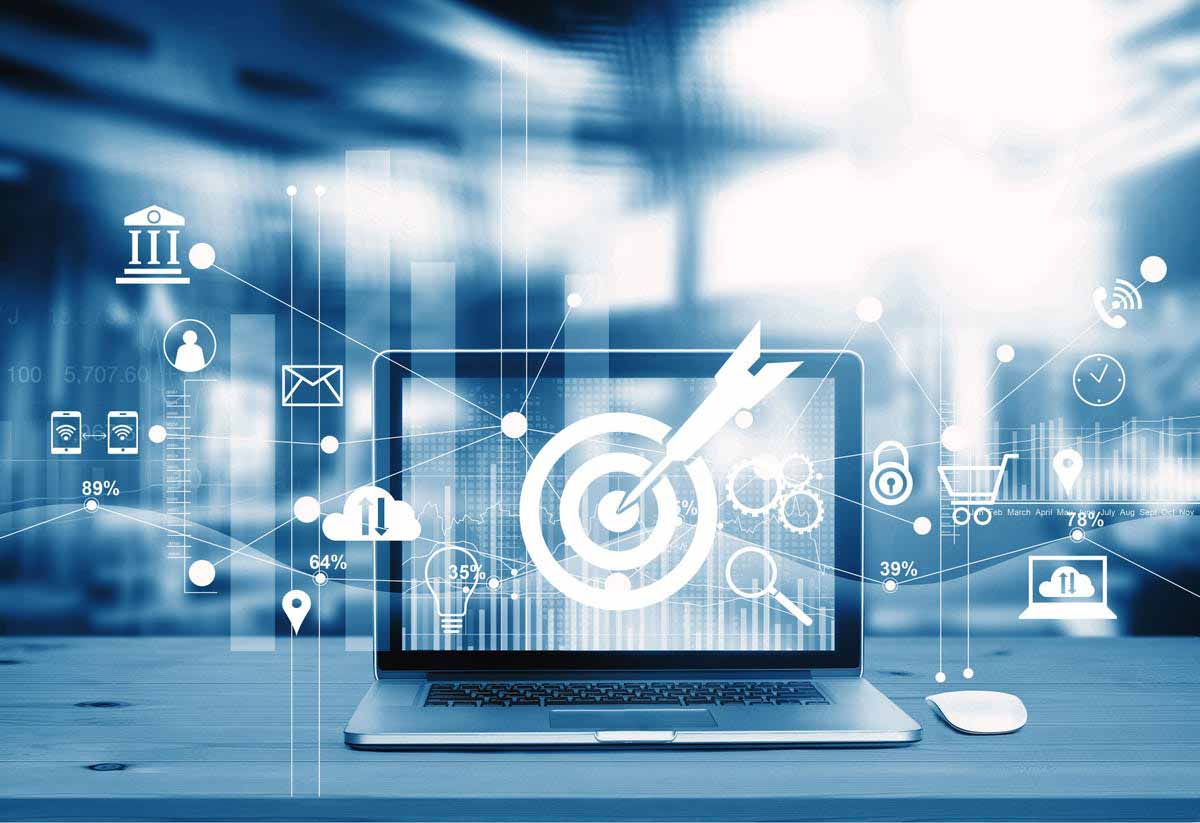 When thinking about improving their online marketing, many local business owners have the mistaken belief that local SEO is just one action that exists in isolation. In other words, they think it's akin to flicking a switch, and the improved rankings will magically appear.
As anyone who knows anything about online marketing and local SEO will tell you, it is actually more of a process than a one-off action. Further, that process can differ for each individual business, and the actions and services employed to improve local rankings may also differ.
There are many reasons for that, with the type of industry or business niche being a factor, the level of competition within the local area, and the amount of optimisation that has previously been implemented.
Despite all the individual differences, you will find several core services and tactics that almost every local SEO and online marketing campaign will employ. These are the ones proven to work in almost every scenario, and that research has shown Google to look out for them when calculating rankings.
Any local SEO agency that is genuinely concerned with helping you rank higher in the search engines will seek to implement as many of these services as possible, assuming your marketing budget allows for it to be included.
If you come across an agency that does not offer them you should tread carefully, as these core services can make the biggest difference, so why they would not include them demands some answers.
Here are those six core services that you should expect to see being implemented in any local SEO campaign that is going to be effective in terms of improving rankings.
Google My Business (GMB) Optimisation
Any local business that has not yet had its GMB listing set up and optimised is severely compromised in terms of its website climbing the rankings. This is Google's primary local business information tool, and if you want to have any chance of ranking in the coveted 'Local 3-Pack' at the very top of the ranking, it needs to be in place.
Not only does it need to be in place, but the information within your GMB needs to be accurate and up to date. You will first have to claim your GMB listing, and this is a process that involves Google sending a confirmation code to your place of business via mail.
Within your GMB listing, you have the opportunity to clearly outline information that describes your local business within a 750-character limit. This is a prime location in the sense that it could be one of the first contacts you have with potential customers so make it count.
You can also include information about your opening hours, answer questions about your business, and respond to reviews that have been left by existing customers.
Local Business Citations
Unknown to most business owners there are literally hundreds of locations around the internet where you can list your business details and information. Every single one of these is noted by Google and in most cases that will mean a tick mark in the plus column of your website's ranking score.
Now, do not expect a flood of traffic just because you have a citation on a particular site or directory. This needs to be looked upon as something which is not especially exciting, but its cumulative effect is definitely desirable if you want good local SEO rankings.
Some directories such as Yelp and Bing, are more powerful than others and these should be your first priority. Thereafter you want to have your business details on as many citation websites as possible and most local marketing agencies will provide this service for you.
One especially important point, which a local SEO agency will ensure happens, is that every single citation must be consistent with all the others. That means every letter and number of your business name, address, and telephone number must match exactly.
For example, if your business is called 'John Smith's Bakery', variations such as 'J. Smith's Bakery', or 'John Smith Bakery' cannot be used in your citation listings as they will be disregarded by Google.
Reputation Management vs Local SEO Ranking vs Special Offers
This is becoming an increasingly important factor, not just for ranking, but more especially for the difference it makes in the decision of online users to select a specific business. In fact, surveys have shown that over 50% of online customers will choose a business based on its review ratings, over its special offers and deals, or its Google ranking.
Obviously, the great service you provide your customers' needs to be a given, but thereafter, you want to be encouraging your customers to leave you an online review if they feel they have received great service. When these reviews appear online, take the time to thank that customer, and do it with more than just a two-word 'Thank You'.
More importantly, responding to bad reviews can actually nullify any damage they do to your online reputation and can even enhance it. Others seeing that you genuinely care by addressing the problem raised and promising to try and put it right so that it does not happen again will often remember that more than if all your reviews are 5-star ones.
Local SEO Keyword Research
This is an area of local SEO that seems to baffle many, possibly by them assuming that because it says 'keyword' and not 'key phrase' or 'key sentence' that you should only be targeting single words. That is definitely not the case, and in fact, the majority of keywords that get ranked for are those with two or more words in them.
The most effective keyword research is often done using special tools which gather data from a number of sources, especially Google. That data can help identify the number of times a specific search term gets entered into the search box, and the amount of competition there is all trying to rank for that same search term.
That degree of difficulty will identify how much work it is going to take to optimise for a search term, and bear in mind that is just for one of them. No doubt there will be many other search terms related to your business that you will want to rank for.
Given the size of the task that keyword research can become, most local businesses use a local SEO expert or agency to do it for them, and thereafter to help them build a local SEO campaign that will ensure most of those search terms are ones they are able to rank for locally.
Building Backlinks to boost your local SEO
Given the importance of backlinks to a website's ranking it is astonishing that so many business owners, or worse, marketers who should know better, get this wrong.
The mess up in several ways including getting links from sites that damages rather than helps their ranking, they choose the wrong keywords for anchor text, or they rush out and create so many links in such a short period of time that Google determines that they are trying to spam the system, and delists them.
None of these problems are necessary if your backlink building campaign is done correctly, and that starts with the planning stage. Once you know what keywords you want to rank for and have researched which sites it is possible to get links from, including the high authority ones, you can start building backlinks.
This will likely involve getting content created for guest posts, for example, and it will also mean having to reach out to some of those website owners whose sites you have targeted for a backlink.
All of these tasks are probably best left to a local SEO agency who plan these sorts of backlinking campaigns on a daily basis so they will know exactly how to plan and proceed with it in the correct ways. More importantly, they will know what it takes to get the desired results from a backlink building campaign.
Optimizing User Experience
If you talk to any local SEO expert who is worthy of that title about what Google's primary focus has been in the past few years, they will undoubtedly mention user experience.
The reason for that is Google's belief that the better the experience of anyone who uses their search engine, by searching for something and clicking through to a website, the more likely that person is to keep using Google.
That seems perfectly logical, but the question is, how do you ensure that you maximise the user experience for visitors to your website?
The first is to ensure that the navigation within your website is clear, logical, and easy for anyone to move around your site. Think of it this way, if you were in a large building for the first time and struggled to find your way around due to poor signage, would you want to go back there?
Another way user experience can be enhanced is by making it a visually enjoyable experience. You do this with the use of colours on your website as well as ensuring all images are clear, and that there is also an element of interactivity where appropriate.
Finally, you want to ensure that your website loads in as quick a time as possible. This may require some technical adjustments and updates to be made and is definitely something best left to experts.
Get in touch with us today for a friendly, obligation free chat!
Talk to us today: Say hello