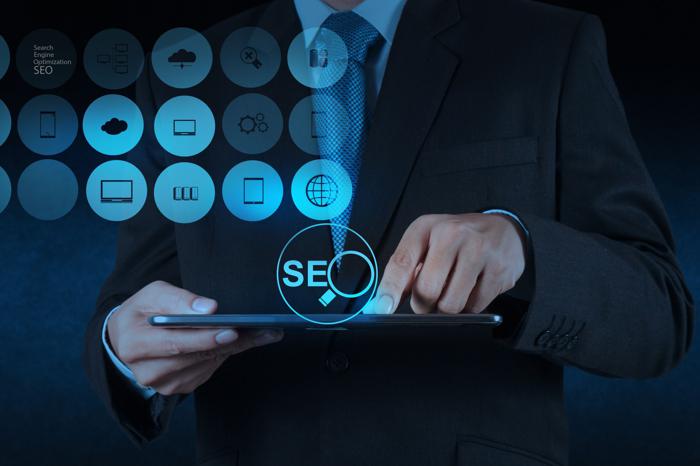 With the internet's influence in our lives increasing with each passing year, any business that wishes to succeed in today's economy must have an online presence. Invariably a significant part of that presence will be that business's website, but simply having a website in place is not enough.
That website needs to be found by those looking for the goods and services which that business has to offer, and while there are many ways that can be done, the most effective is search engine optimisation, or SEO as it is more commonly referred to.
SEO involves a large number of tactics, strategies, and processes, and as some of these can be complex, unless the business owner already has knowledge of it, the work of SEO is best left to SEO consultants or agencies.
If you do employ an agency to carry out your SEO, not only will it be done correctly, but the results are more likely to come sooner and to a greater degree. The benefits to your business will also come in different ways, as we are about to explain.
Search Engine Ranking
The most obvious benefit is that your website's ranking on the search engines will be higher, and therefore have a greater chance of being found when potential customers are searching for the types of products and services you sell.
it follows that if more people see your website listing on Google, more will click through to it, and assuming your website is welcoming and promotes your products well, the more sales you will ultimately make.
Competitive Edge Over Your Competition
With an SEO agency doing the work for you, the research and the data they will uncover and then share with you, is bound to give you a competitive advantage over other companies in your niche.
Having inside knowledge that few of your competitors have about your marketplace, potential audience, which keywords to rank for, and what type of content to create are just a few examples where you will have a huge advantage over them.
Improved Branding
SEO is not just about ranking on Google as it can point your business in the right direction in other areas such as social media and reputation management. These are all important as together they allow your company's branding to improve.
Apart from the kudos of being on page 1 of Google, your ever-increasing presence on other platforms means your brand will be getting seen by more people every day. Customers are more relaxed about doing business with a brand they know, than one they do not, and that is what SEO can do for your business's brand.
Increased Profits

Ultimately any business lives or dies as a direct consequence of how much profit it makes. With a carefully planned and implemented SEO strategy, while profits cannot ever be guaranteed, you have a much greater chance of making them, than simply leaving your SEO to chance.
Having an agency or consultant do your SEO does cost. but that investment is one which can see your rankings improve, can expand your branding, help you outperform your competitors, and as a result, see your profit performance increase exponentially.