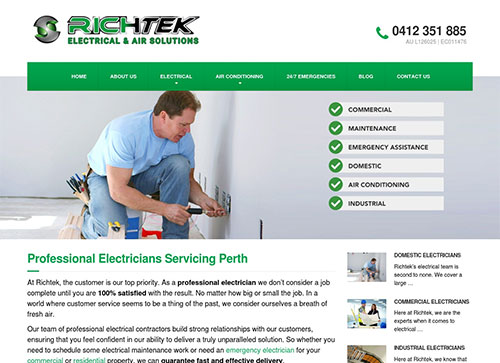 Northland's digital marketing company, Slinky Digital has been awarded the web design and digital marketing contract for Richtek Electrical & Air Solutions. The digital marketing contract includes search engine optimisation (SEO) and Google AdWords marketing services.
Our team at SEO Perth Experts will carry out the SEO while our AdWords campaign managers at Slinky Digital will look after the extensive AdWords campaigns.
The founder of Richtek Electrical, Phillip Richardson has many years experience in various types of electrical fields and is very excited to now have Slinky Digital looking after all his design and marketing services.